A family tradition since 1910
In 1910, the Nunweiler's were pioneer farmers in western Canada. Organic farming was a way of life back then and we've adopted that natural tradition into our organic milling today.
We mill only Canadian whole grain flour without separating the bran and germ from the original kernel. We don't use additives or preservatives in our flour, simply the entire whole grain kernel, keeping all the nutrients nature intended.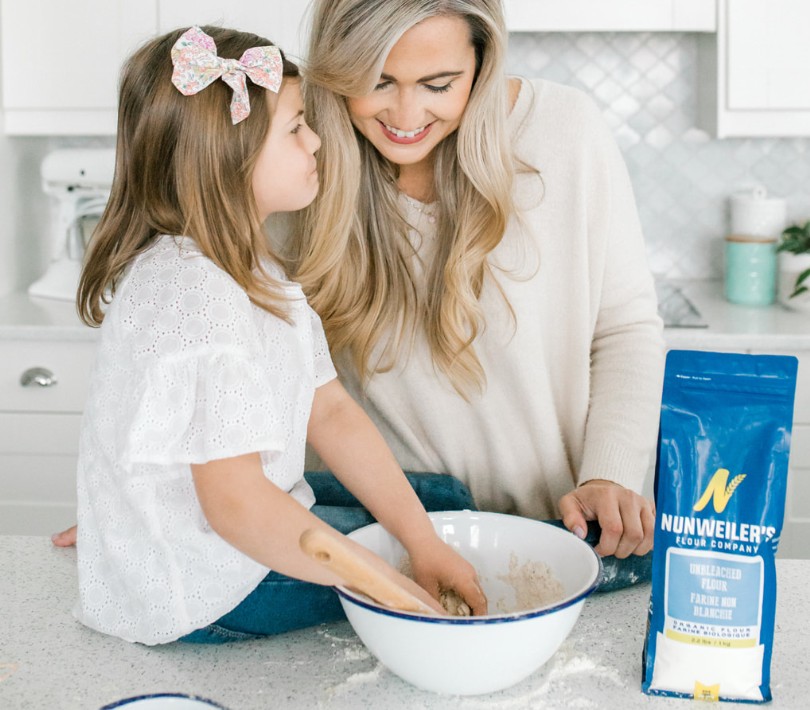 Our Leadership
Russ Schroeder got started in the organic industry in 2001 at Greenline Distributors in Saskatoon and became the General Manager in 2002 where he developed an understanding and appreciation for organic food.
Having always wanted to be involved in an agribusiness of some sort, things fell into place when he got a call from Ross Nunweiler in 2015 asking if Russ would be interested in getting into the food manufacturing industry. Shortly thereafter, Russ took the plunge and purchased the company, committed to continuing the tradition left by the Nunweiler's.
Our Mission
To embrace consumers' desire for food that is healthier for them, better for the planet and made by people and companies whose values align with their own.
We have fostered relationships with local farmers who share our passion and together we bring to you products that you can trust.
Our CORE VALUES are focused on:
Quality
Nutrition
Safety
Sustainability
Integrity
Family
organic, kosher, non-gmo
We've worked hard at perfecting our processes - that includes following strict guidelines to guarantee a top quality product and to protect consumers.
Unlike refined flours, we do not blend lower quality grains into our flour. Only premium quality Certified Organic Grains are used in our milling process.
Nunweiler's Flour products are all Kosher Check, Canadian Organic Standards (COS) and Pro-Cert Organic Systems certified. And all of the products and ingredients we use are Non-GMO.

the healthy choice
Grains play an important part of our meals and the nutritional advantages of whole grain shouldn't be overlooked. Whole grains are high in complex carbohydrates, very low in fat and contain no sodium or cholesterol.
One cup of any of our cooked grains contains between 16 and 20g of fibre. That's 2/3 to 3/4 of your daily nutritional requirement. Wheat bran provides an insoluble fibre that helps improve elimination and reduces the risk of developing colon cancer.
Proudly Made On The Canadian Prairies
Whole grains are the foundation of our products. Put simply, whole grains are milled into fresh whole grain flour. We believe that food is at its nutritional peak when it is fresh and minimally processed.
Farm to Table
Our local farmers work diligently to support our mission and grow top quality crops. Our grains are harvested across the Canadian Prairies and milled at our unique, low-temperature impact mill facility in Hague, Saskatchewan.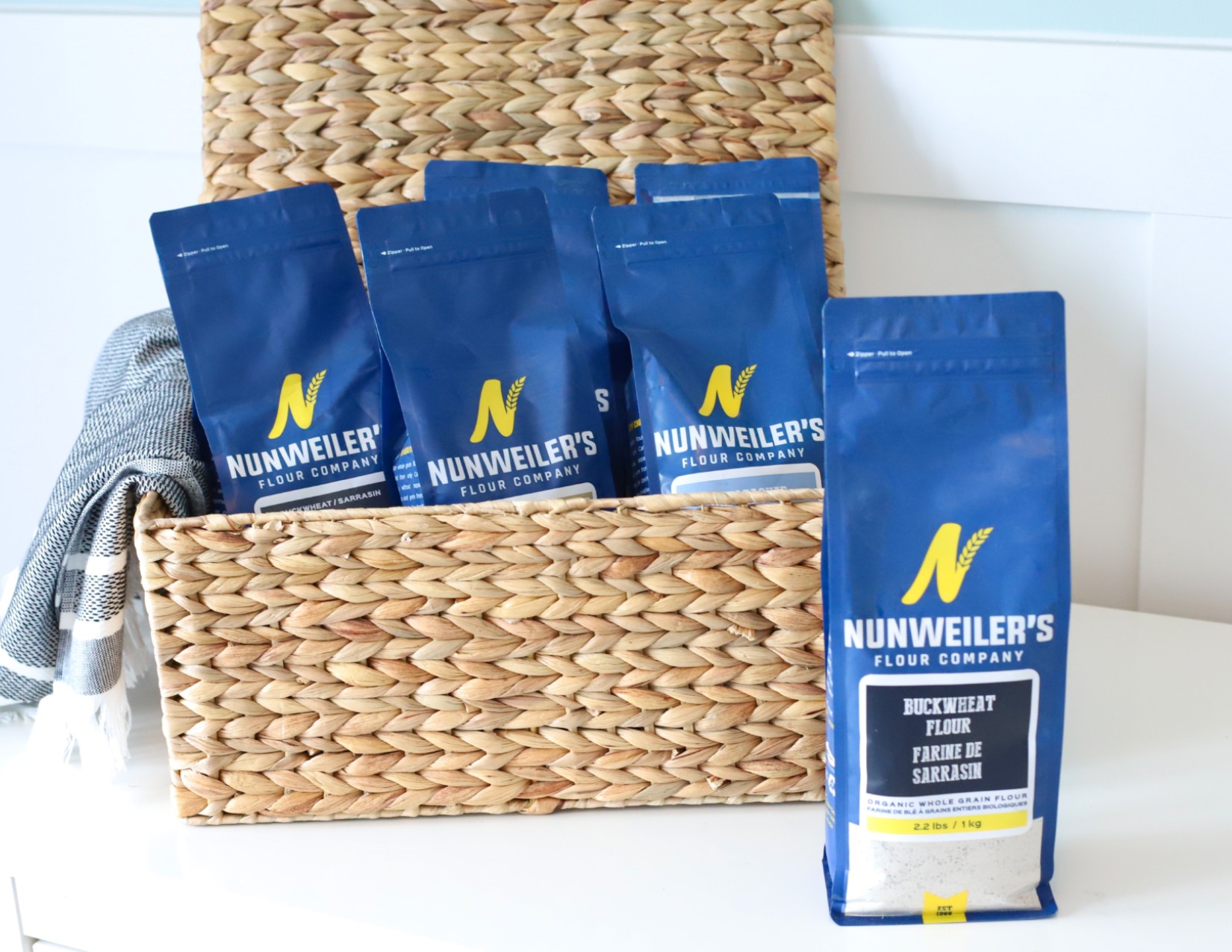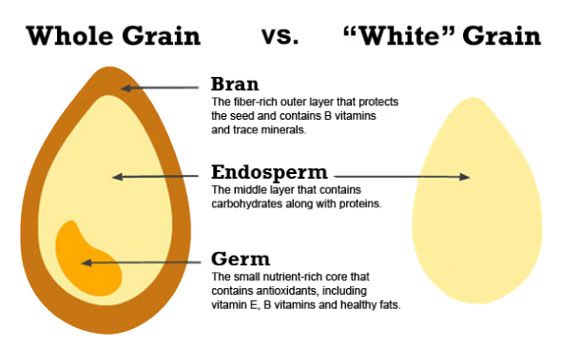 Anatomy of the Grain
The wheat bran is an insoluble fibre that passes through the body and helps to sweep harmful substances out of the body. Fibre plays a significant role in preventing heart disease and cancer.
The germ is a powerhouse of vitamins and minerals such as Vitamin E, Folic Acid, Iron and Zinc to name a few.
Products
We produce top quality, organic whole grain flour, isolated whole grains and pancake & waffle mixes. You can find our retail products across western Canada, Ontario and Quebec.
SHOP NOW
Our Milling Process
We believe low-temperature impact milling produces a much superior flour than either commercial roller mills or stone grinding operations. Impact milling consists of small steel "hammers" rotating at a high speed in an enclosed chamber. These "hammers" strike the whole grain in mid-air with such an "impact" that the grain is immediately shattered into flour. There is no friction from heat-creating stones or rollers.
Cool temperatures are important as high heat damages vital nutrients within whole grains. Impact Milling preserves these qualities in the flour allowing us to deliver fresh flour with a good stable shelf life to our customers. It is important to store flour in a 'cool' dark place. Improper storage will shorten the shelf life of flour as well.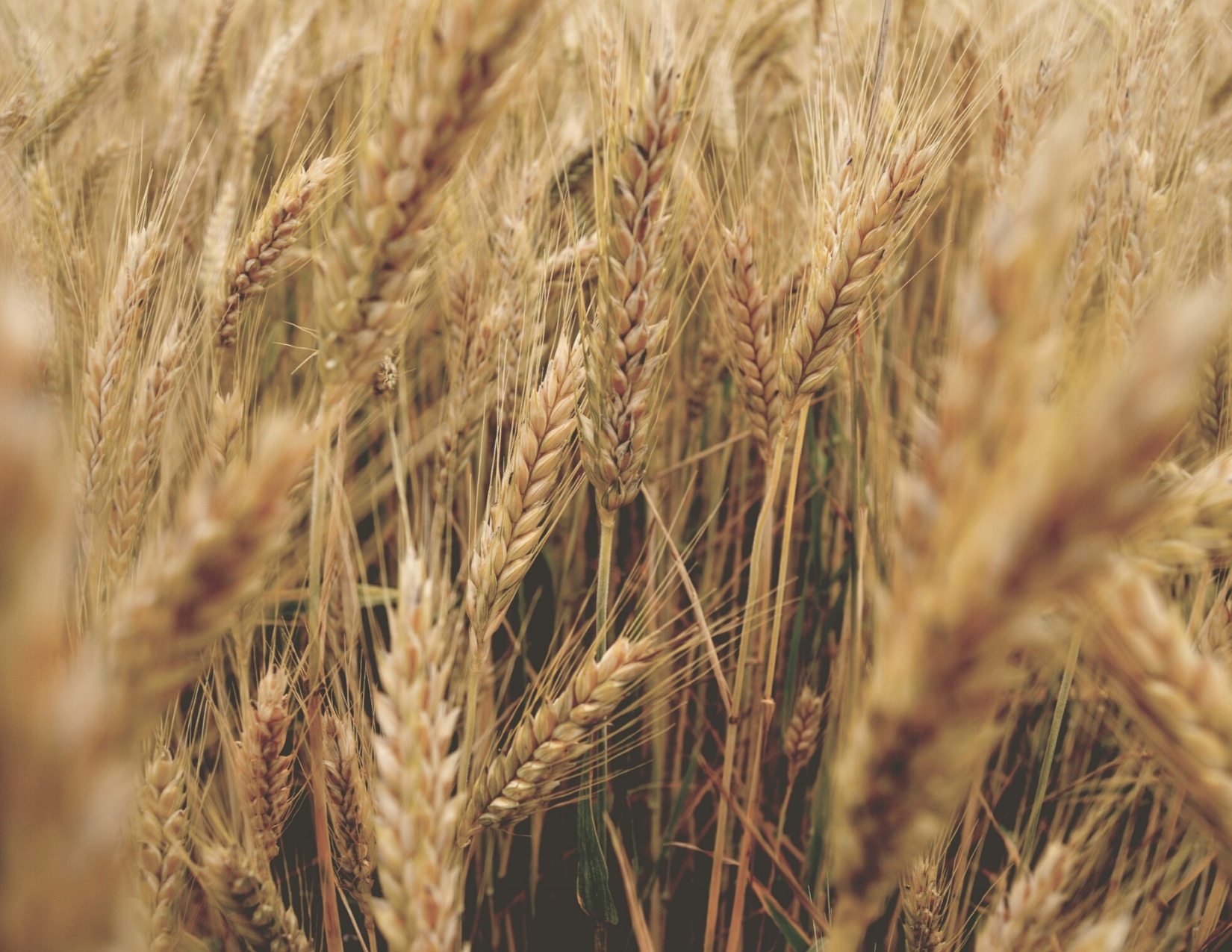 Bake with Nunweiler's
We've adapted years of kitchen experience into delicious recipes using our health conscious, whole grain flour. Get stunning results with our Nunweiler's family recipes.
"We not only believe in sustainable farming practices in regards to the environment, but also believe in sustainable business relationships."
Russ Schroeder, President
Nunweiler's Flour Company / Marquis Milling & Grain