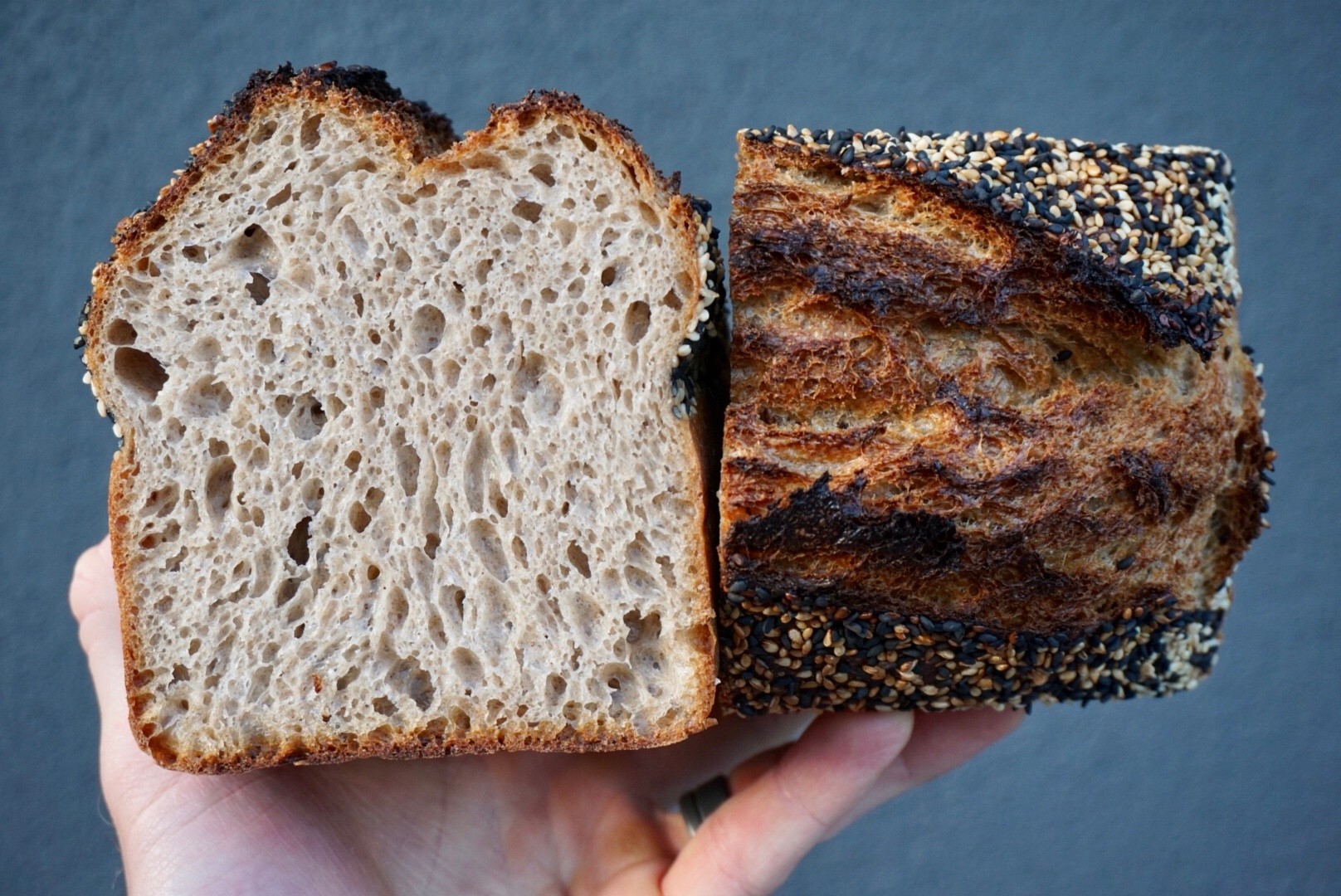 Crusty Calvin's Sourdough
Earlier this year we had the opportunity to connect with Brendan, also known as Crusty Calvin. Brendan is a wonderful hobby baker who has a passion for creating unique flour blends and delicious bread!
We love all of the delicious loaves he's whipped up using our flour. His unique blends and meticulous methods are so impressive! To learn more about his process and to browse his recipes, visit his website at: www.crustycalvin.com
Thank you Crusty Calvin for sharing your passion for baking with the world! We cannot wait to see what you create next!