Cinnamon Roll Muffins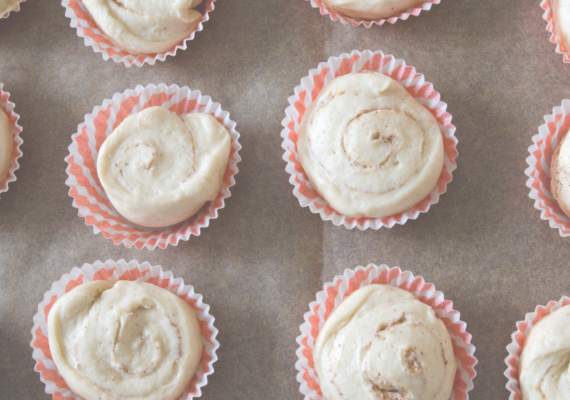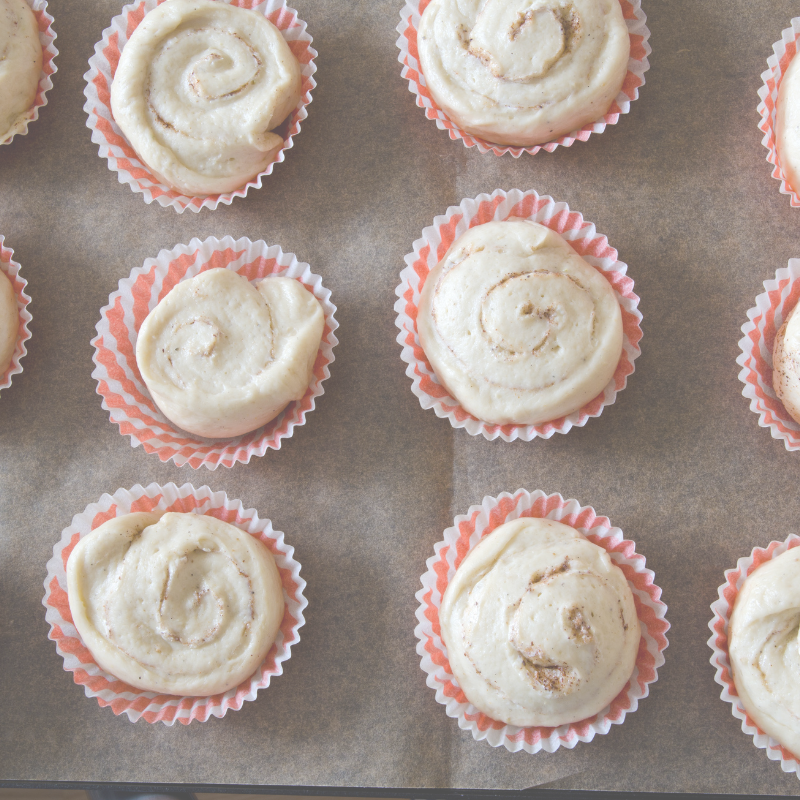 Ingredients:
3/4 cup granulated white sugar
1 large egg
1 1/2 cups Nunweiler's All Purpose Flour
2 tsp baking power
1/4 tsp ground nutmeg
1/4 cup vegetable oil
3/4 cup fat free milk
1 tsp vanilla extract
Cinnamon Swirl:
1/2 cup dark brown sugar
1 tsp cinnamon
3 tbsp butter
Directions:
Preheat oven to 350°F.Line muffin tin with cupcake liners.
In a large bowl, whisk together sugar and egg until combined. Add in remaining muffin base ingredients and whisk until batter is smooth.
Fill each muffin cup about 1/2 full.
In a small bowl, mix hot melted butter, cinnamon and brown sugar. The mixture should have the consistency of a thick liquid. Add a small dollop of mixture into each muffin cup (about 1/2 tsp each) and swirl it a few times into the batter with a fork, careful not to let it completely mix. You want the cinnamon sugar mixture to remain as swirls in the batter. Add remaining muffin batter to muffin cups, covering the swirled mixture. Each muffin tin should be about 2/3 full and you should have enough batter for 12 muffins.
Make a cinnamon spiral on top of each muffin. If your mixture gets too thick, you can always reheat it again for easy pouring. Bake for 20 minutes. Cool & Enjoy!