Prairie Date Loaf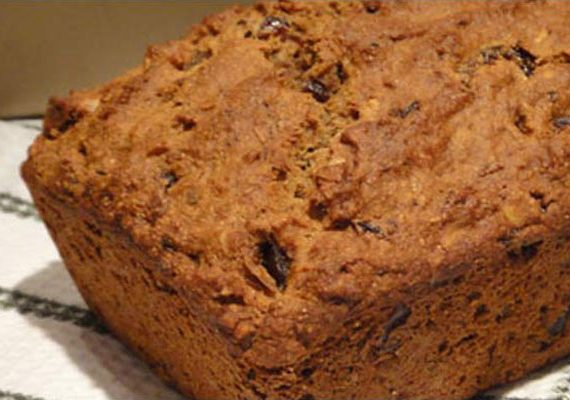 THE STORY
Purchasing dates has come a long way from the hard packed little brick that we could only get at the grocers long ago. Now we have easy access to soft, moist deliciously sweet dates that make wanting to bake with them (and pop a few in our mouths as we go) a must.
Botanically, dates are a fruit that grows on Palm Trees and originate back to the times of ancient Egypt. Many varieties are cultivated today – one of the most popular is the 'Medjool' for its large meaty structure, perfect for baking with.
Dates are rich in dietary fibre, antioxidants, vitamin A, iron, potassium, calcium, manganese, copper and much, much more. Quite a powerhouse for such a little 'fruit'. A slice of our Prairie Date Loaf is a powerhouse in itself. Only 186 calories for a nice slice, it's low in sodium and cholesterol, a good source of fibre and a good little burst of 5g protein. After the first bite, you'll forget about these great benefits because you'll be focused on the decadent dates melting in your mouth. Pure Yum!
NUTRITIONAL INFORMATION
(Serving size: 1 slice) Calories: 186, Fat: 7g, Saturated fat: 0g, Unsaturated fat: 1g, Trans fat: 0g, Carbohydrates: 26g, Sugar: 12g, Sodium: 65mg, Fibre: 4g, Protein: 5g, Cholesterol: 13mg
Prep time: 20 minutes
Cook time: 1 hour
Total time: 1 hr, 20 minutes
INGREDIENTS
2 cups chopped pitted Dates
1 cup Water
1 cup chopped Walnuts
2 1/4 cups Nunweiler's Organic Whole Grain All Purpose & Pastry Flour
1 tsp Baking Powder
1/2 tsp Baking Soda
1 Range Free Egg
1/2 cup Organic coconut Palm Sugar
1/8 cup Olive Oil
1 tsp Pure Vanilla Extract
DIRECTIONS
Preheat oven to 350ºF/180ºC. Grease 5 x 5 x 9 loaf pan.
Place chopped dates in saucepan, add water. Bring to a boil, stir to combine well and set aside.
If walnuts are whole, chop and set aside
Spoon flour lightly into measuring cup. Level off and place into large mixing bowl. Add baking powder, baking soda, salt and combine. Add chopped walnuts and mix well. Make a well in dry ingredients.
Beat egg well. Add brown sugar and oil, beating after each addition. Add vanilla. Stir date/water mixture and add to egg mixture.
Pour liquid ingredients into dry ingredients and blend only until dry ingredients are moistened.
Bake for one hour or until loaf tests done. Cool in an for ten minutes. Remove and cool completely before slicing.